Election Integrity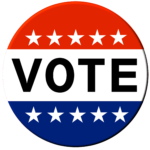 Kinetic Faith is currently working with Senator Doug Mastriano and unifying Patriot groups across the state to achieve a full forensic audit of the 2020 Pennsylvania Election.
⇒ We are also working alongside parents across the State to take back control of their school boards.
We believe in standing together against government outreach that's quickly turning into tyranny.
Please complete this form to join the network of businesses ready to run their businesses free from restrictions and government overreach. 
Your contact information will NOT be shared outside of Free PA and Kinetic Faith without your express permission. By completing this information, you are giving Free PA and Kinetic Faith permission to contact you.
Email us with any specific questions you have about our work – or work you believe needs to be done in your community. We can't do this without you! Please consider partnering with us to help businesses across Pennsylvania recover and thrive again.